Clicking on the "Buy Now" buttons below will take you to my affiliated products. I will make a commission with each sale. Please be assured that I only recommend the best products on the market that I personally use with great success.
Ernst Wilhelm's Kala Software, reports, and books. I completely endorse the programs offered by my Jyotish mentor, Ernst. After reading a vast number of books on Jyotish, I found the books authored by Ernst to be the most concise and easy to follow; specifically, the Graha Sutras book. It is a MUST-HAVE to truly understand the nuances of the planets. I also use the Kala software to run charts for myself and clients due to its mathematical precision. I am very honored to promote his tools & especially offer his reports. I'm sure that you will love them as much as I do!
Computer software
REPORTS
Relationship Compatibility Report

This is the most affordable way to easily understand the dynamics of you and your love interest. Before going down the aisle, a full compatibility is crucial to avoid possible pitfalls that ultimately lead to a break-up. AND if you just met someone that you believe to be "the ONE" then you should definitely take a look at this before the bubble phase of the relationship is over to go deeper into it with Eyes Wide Open!
This is a comprehensive report that makes it easy to understand how the love flows between the couple. Are you ready to find out if he or she is truly the right one for you?
$14.95
The Relationship Capacity Reports
Did you know that in Vedic Astrology the capacity to have a good relationship is gauged according to the individual's gender? It's gender dependent because relationships are based on how the energy flows. Think electromagnetism! There is a positive pole and a negative pole. You need the energy to flow in harmony for everything to work smoothly. So, when a male has issues with his Sun or other male indicators then he may be really hard to live with! Likewise, when the female has certain issues with her Moon, it indicates that she may not be an easy partner to be with in a relationship. Each person has both masculine and feminine polarities, but what we want to look at is how those energies are working within the person. Even if your compatibility is fabulous, if the capacity of either one of you is not doing so well, it will bring stress to the relationship. Everything can be worked on once you know what you have to work on!
Predictive Reports
Muhurta Date Finder

Muhurta is Electional Astrology in the West, which is used to find the very best possible times to start something. It helps you make a decision based on the best timing. Things like making a major purchase, when to begin a project, when to begin a relationship or make a deeper commitment are all enhanced or hindered due to the planetary influences that are personal to you. You can choose to look for best times to start a business, write, cut your hair or try a new style, have a medical procedure, on and on… I usually check the first option – all auspicious events. It is point based although if the date appears on the list, you can be sure that you start will be a success. You just decide what it is that you want to find for the year and then you'll have the list generated. This is your go-to listing for the best times to begin and achieve success!
$14.95
"Looking Forward To It" Year Calendar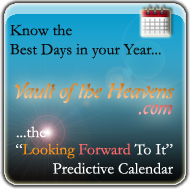 This is by far my own favorite report. It is a yearly calendar that you can keep handy to know when the stars are shining brighter for you specifically. It is a comprehensive monthly style calendar that is color-coded with keywords for all the good things. Using transits, this report focuses on events across 14 categories such as Fortune, Love, Marriage, Knowledge, and Path. Other events covered are health, the doing of great things, unexpected days of good fate, days of benefiting from your unique strengths and talents, emotional fulfillment, days where you shine, important days of associating with others, financial wellbeing, productive times with your partner including children, and days where you have the freedom to make the changes in your life that you desire.
$24.95
Love & Money
Love and Relationship Days Report – 5 Years

Are you single and ready to mingle?? Then this may be the best option for you! This report covers 5 years and gives you the best times for love when you can meet someone special. If you are already in a committed relationship, then these dates will be extra fun and easy going – with lots of romance in store!
$14.95
Financial Days Report – 5 Years

Can we be truly fulfilled without money? It's not about the money itself, it's about what we can feel by what that money provides. Money is made up to allocate value. That is probably why most of us want to know about love and money – it's really about the value and the feeling of these two. We are actually looking for a feeling of fulfillment. This report offers a 5-year list of the best dates for financial prosperity. It does not indicate whether you will be rich. It uses the transiting planets to see how they interact with your personal horoscope in order to maximize on best days to put in more effort because the stars are aligned for you. It will give you a heads-up to make the most of your financial outlook.
$14.95
books
Graha Sutras is my go-to for anything of the planets! I love having a PDF version because I can find things quickly through the search feature on my iPad. This is a must-have for all astrologers and astrology enthusiasts!
$14.95 – PDF Version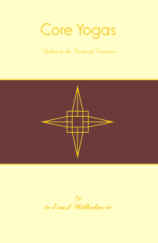 Core Yogas – Yokes to the Fruits of Karmas will explain what can be expected with the unions (planetary combinations) of the planets in the chart. After studying the material, you will have a clear understanding of what fruits are ripe and most probable to be experienced in this lifetime based on the patterns that the planets make in the chart. For anyone who is serious about the study of this Occult Science, this is a must-have book. I would say that even beginners will get a lot of clear and good information that will add to their understanding. This is out of print.
$14.95 – PDF Version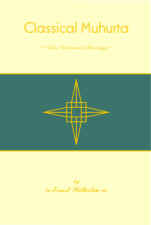 Classical Muhurta is a great text to understand how to pick the best times for optimal success to be achieved. There is also a course that may be very helpful to take along with studying this work. I would say that this is better suited for someone who already knows the basics of astrology – advanced level.